Vintage year review :
The harvest started the 31st of August, which is the earliest harvest equally with 2007. The reason is that the spring had been very early too. The harvest had been done with a beautiful sunshine and the maturity was here. Unfortunately, the yield was really low.
Tasting advice:
It is a versatile vintage, made for pleasure. August's sunlight brought a beautiful fruity touch to our wines.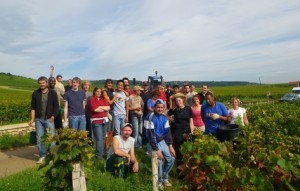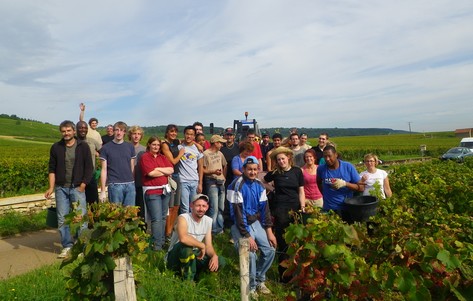 The Harvest in 2011.
That year in the vineyard…
The Saint Vincent Tournante took place in Corgoloin to highlight the appellation "Côte de Nuits Villages". France committee selected the application of the "Climats de Bourgogne" to submit it to the jury of the UNESCO. The result will be known on July 2013 or 2014.
That year in the world…
Estonia entered in the Euro Zone. It is the year of the rabbit in China. The women's FIFA World Cup takes place in Germany. The Arab Spring starts. And two important weddings happened: firstly, Kate Middelton and Prince William and few weeks after, Charlene Wittstock and Prince Albert II of Monaco.