Story of the Domaine
The Domaine RION was founded in 1896 by Pierre Rion, the ex-sharecropper of the Château de la Berchère who had acquired the Château's vines. His son Louis succeeded him, and during his time, he substantially enlarged the Domaine. In 1952, the Domaine was divided between his 2 sons. The oldest, Marcel Rion, further enlarged the Domaine and stayed in Vosne Romanée. Bernard Rion has helped his father since 1973 and now manages the Domaine with his wife Armelle and his daughter Alice. Since 2006, Alice makes the wines with Bernard, who so transmits her his knowledge. The husband of Alice, Louis, joined her on the Domaine in 2010, and takes care gradually of the work into the vineyards, always under Bernard's eye. Since 2015, Nelly, the elder of 3 girls of Armelle and Bernard, came back to the Domaine and takes care mainly of the marketing. In 2018, it's the turn of Melissa to join the domain. A great family history !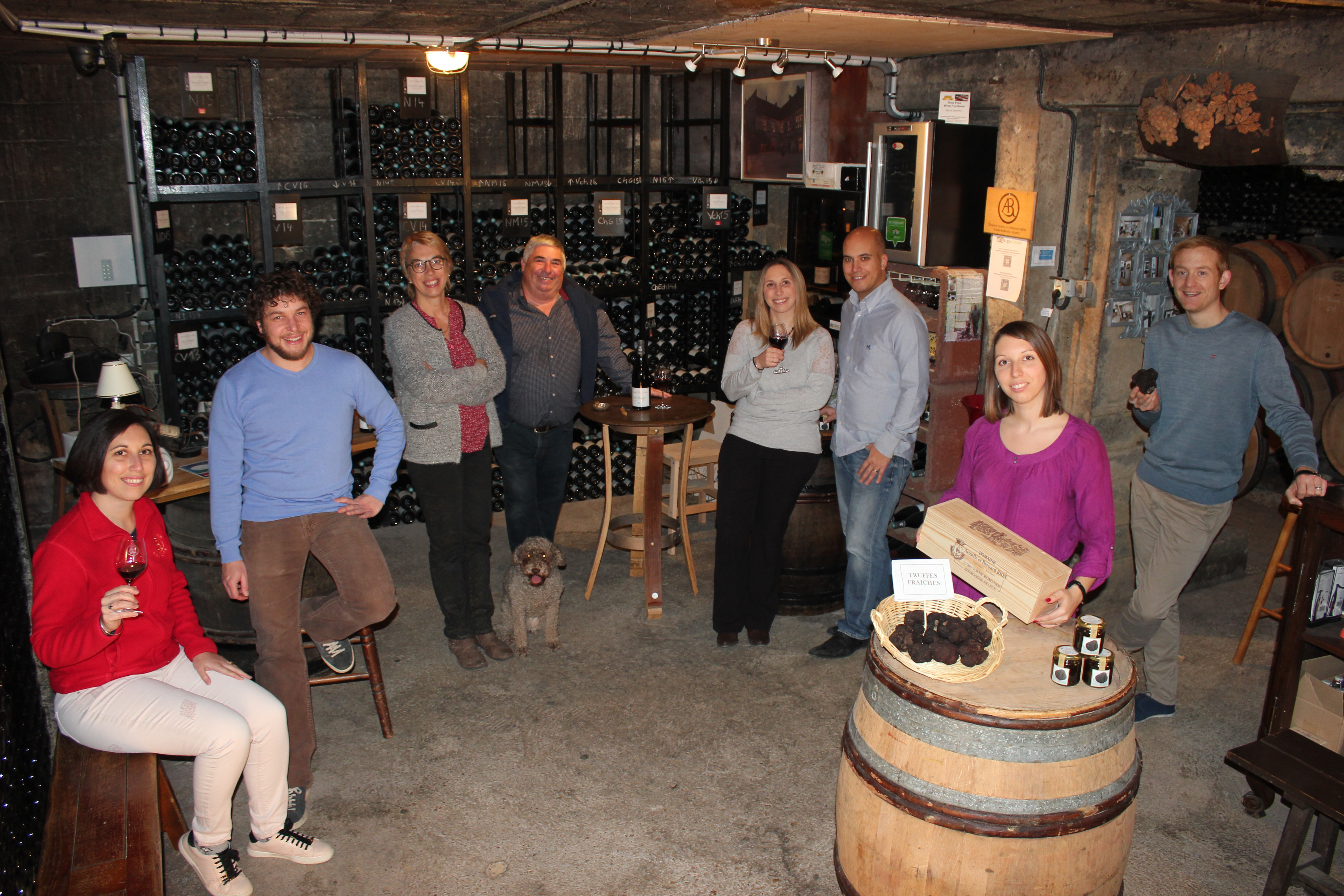 Our products
Our vineyards are located in some of the most prestigious villages of the Cote de Nuits: Vosne-Romanée, Chambolle-Musigny, Nuits Saint Geroges and Vougeot. This means we propose a varied range including appellations Coteaux Bourguignons, Village, 1st Cru and Grand Cru.
Since the 90s, Armelle and Bernard RION also developed their passion for the Burgundy Truffle collected thanks to the intuition of dogs, traditional method assuring the good maturity of the product. For the amateurs, we will love to share the secrets of the Burgundy Truffle and to make you discover the particularly delicious wine-truffle pairing.
The birthplace of terroir
We invite you to take a sneak peek of this video creation, "Bourgogne, the birthplace of terroir". This film, made by the Bourgogne Wine Board (BIVB), shows you how geology has shaped the landscape we see today, and the patchwork of plots that are the Climats.