2012 : a classic year
Vintage year review :
The Harvest began in september 20th. The weather was dry and fresh, ieal for grapes and grapes pickers. That was a classical crop year: a spring with sun and a typical summer of Burgundy; sun and showers. Growth and maturation were realised quietly, that's why the harvest date was normal.
Tasting advice:
2012 is a rich and rond vintage year. easy to drink when it's young, it's also a wine to keep in the cellar during several years.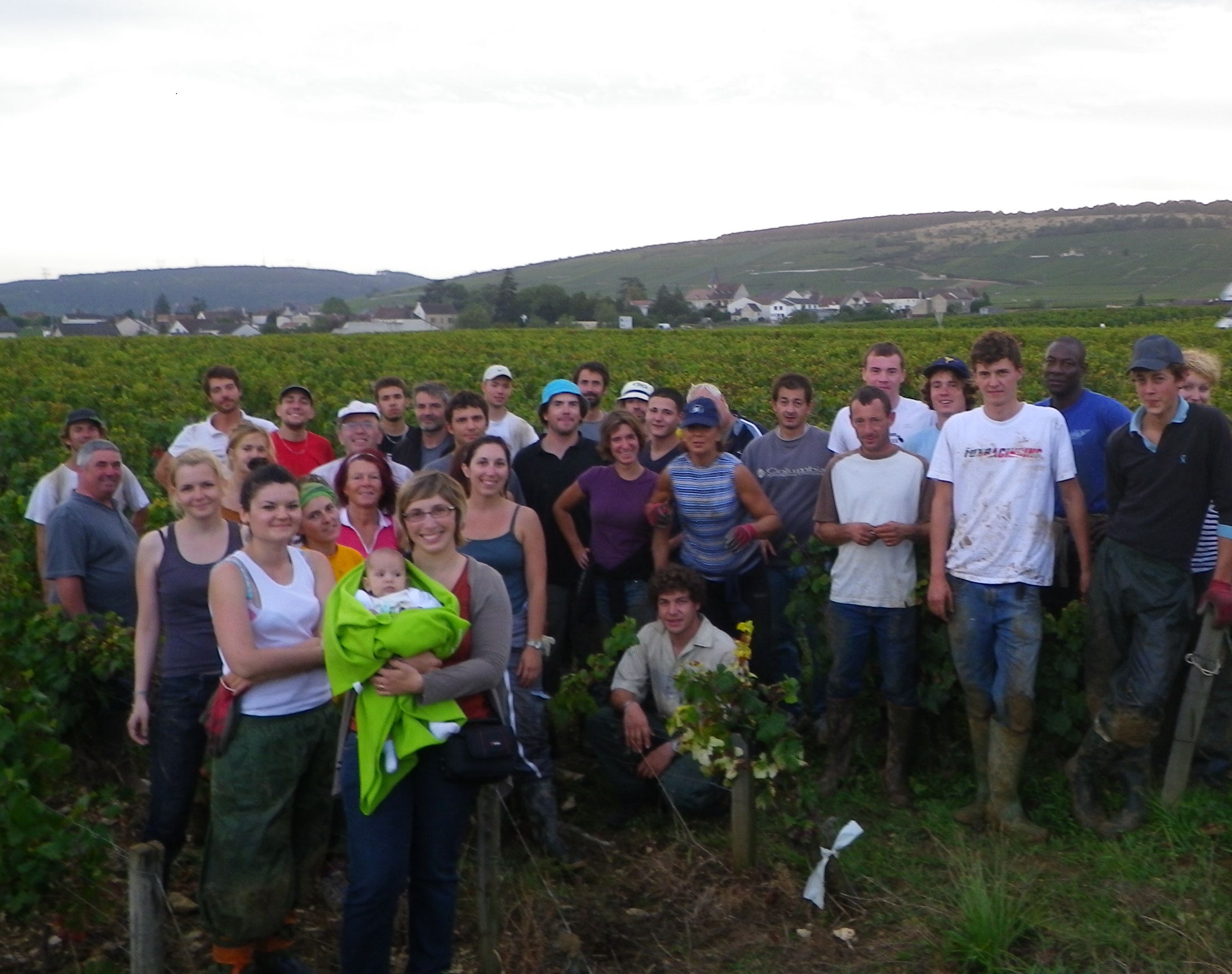 The Harvest in 2012.
That year in the vineyard…
The "Saint Vincent Tournante" took place for the first time in three places at the same time: Dijon, Nuits Saint Georges and Beaune. It was called the "Saint Vincent des Climats" because of the selection of the Burgundy'application at the UNESCO.
That year in the world…
The end of the world was annunced by the Maya's calendar, Vladmir Poutine is elected Russian's President and François Holland is the new President of France. In the United States, Barack Obama was reelected. Moreover the Olympics Games are in London and the video Gangnam Style reaches 1 billion of views on Youtube. French cinema has success with the Intouchables and Jean Dujardin wins the Oscar for the best actor. Super heroes are together in the Avengers, Gandalf comes back in the Hobbit and Lana Del Rey becomes famous with her album "Born to Die".