2004: a good vintage year
Vintage year review :
Spring was sweet, in the middle of May temperatures were good. But it changed during the next months. Hopefully, sun came back in September with a dry weather. The vintage year has a lot of tannins, strong on the fruit. It is definitly elegant and looks like 1996 wines.
Tasting advice:
You can drink it now or wait a bit in order to have different tastes.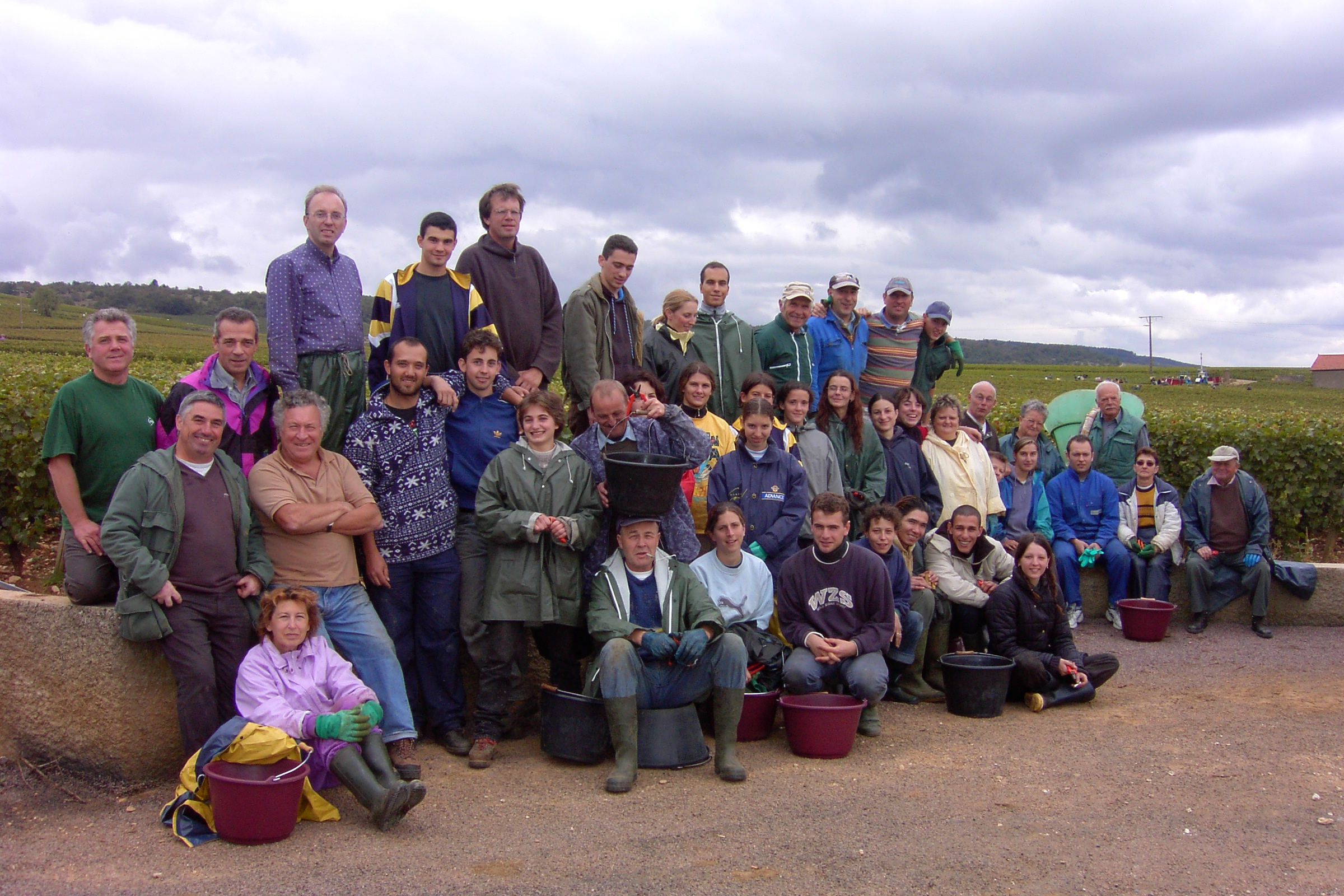 The Harvest in 2004.
That year in the vineyard…
Saint Vincent in Monthelie.
That year in the world…
The CIA admits that there was no imminent threat from weapons of mass destruction before the 2003 invasion of Iraq, the French National Assembly votes to pass a law banning religious items and clothing from schools, scientists in South Korea announce the cloning of 30 human embryos, the Republic of Ireland bans smoking in all enclosed work places, .
In theaters, we could watch: Shrek 2, Harry Potter and the Prisoner of Azkaban, The Passion of the Christ, Meet the Fockers, Blade: Trinity, Spider-Man 2, Alien vs. Predator, Kill Bill Vol. 2, Fahrenheit 9/11, I, obot, Ocean's Twelve.