2001: wine for ageing
Vintage year review :
The begining of the year was sweet, even if rain was commun. July was bisected: a fresh part and a hot one. August was hot but notable for some hails. The wine is complex with just enough acidity. The Harvest started in the middle of September. In Vosne Romanée, this vintage year is nearly perfect.
Tasting advice:
A wine for ageing, you do have to wait before drinking it!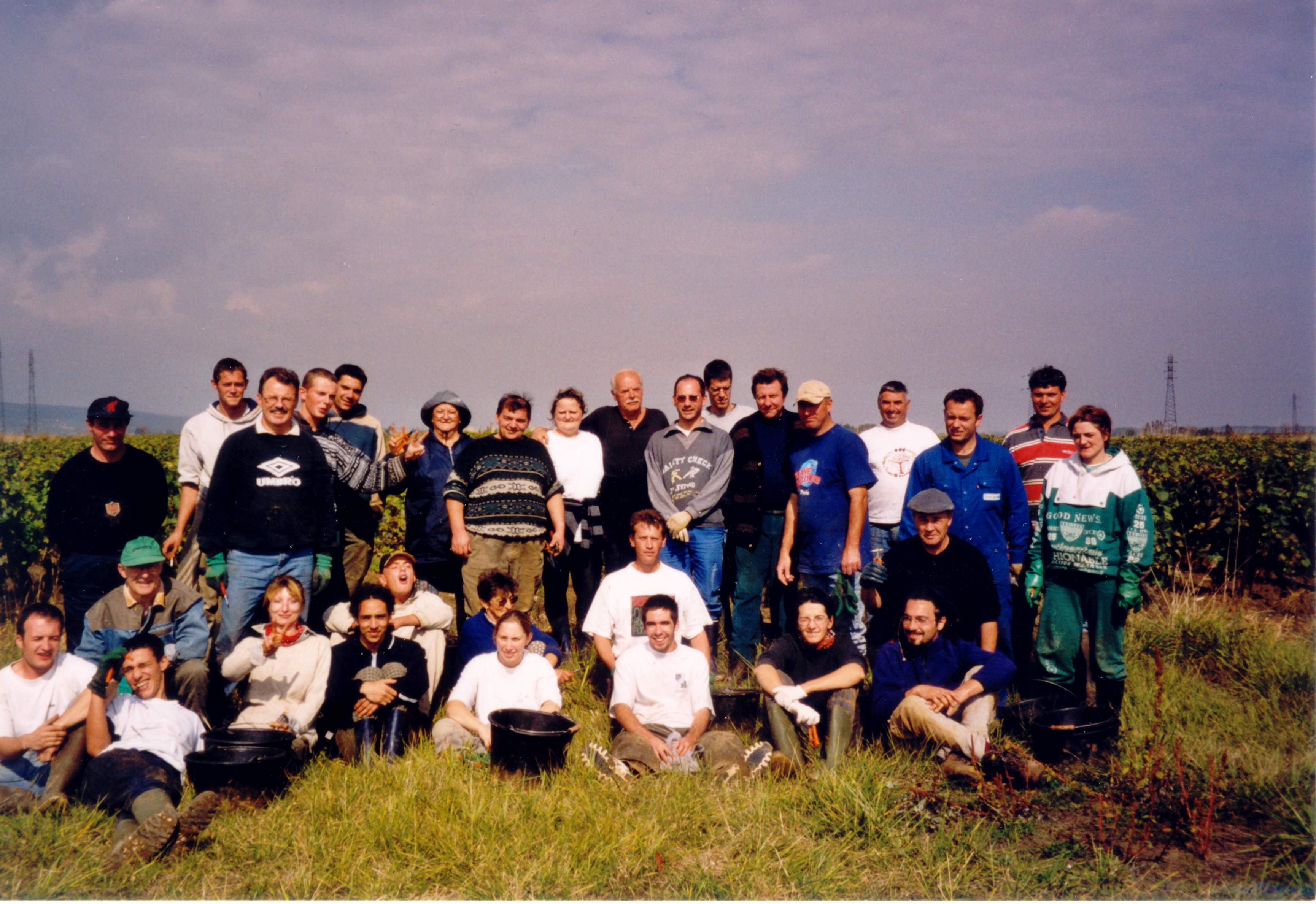 The Harvest in 2001.
That year in the vineyard…
Saint Vincent in Meursault.
That year in the world…
This year is notable for the 9/11 events, leading to the collapse of the Twin Towers (World Trade Center), Wikipedia is launched on the Internet, George W. Bush succeeds Bill Clinton, Tony Blair's Labour Party wins the United Kingdom general election.
A black monolith measuring in Seattle (Washington's Magnuson Park) placed by an anonymous artist in reference to the movie 2001: A Space Odyssey. Linkin Park, Enya and The Beatles are the top music sellers that year. In theaters, Harry Potter and the philosopher's stone, The Lord of the Ring, Shrek, Pearl Harbor and Planet of the Apes(by Tim Burton) are the big success of the year.