1991: a great year
Vintage year review :
The only default of 1991 vintage year: beeing the 1990's successor. For sure, this is one of the most under-rated vintage year ever.
Because of frost in April and a freshy May, flowering started late and was quite long. There were a lot of hails and rain in August. However, that particular rain was beneficial for the vines. The Harvest started at the end of September. Wines a well-balanced, some even as good as 1990's ones.
Tasting advice:
Even if you can drink it right now, it should be better to wait a few years.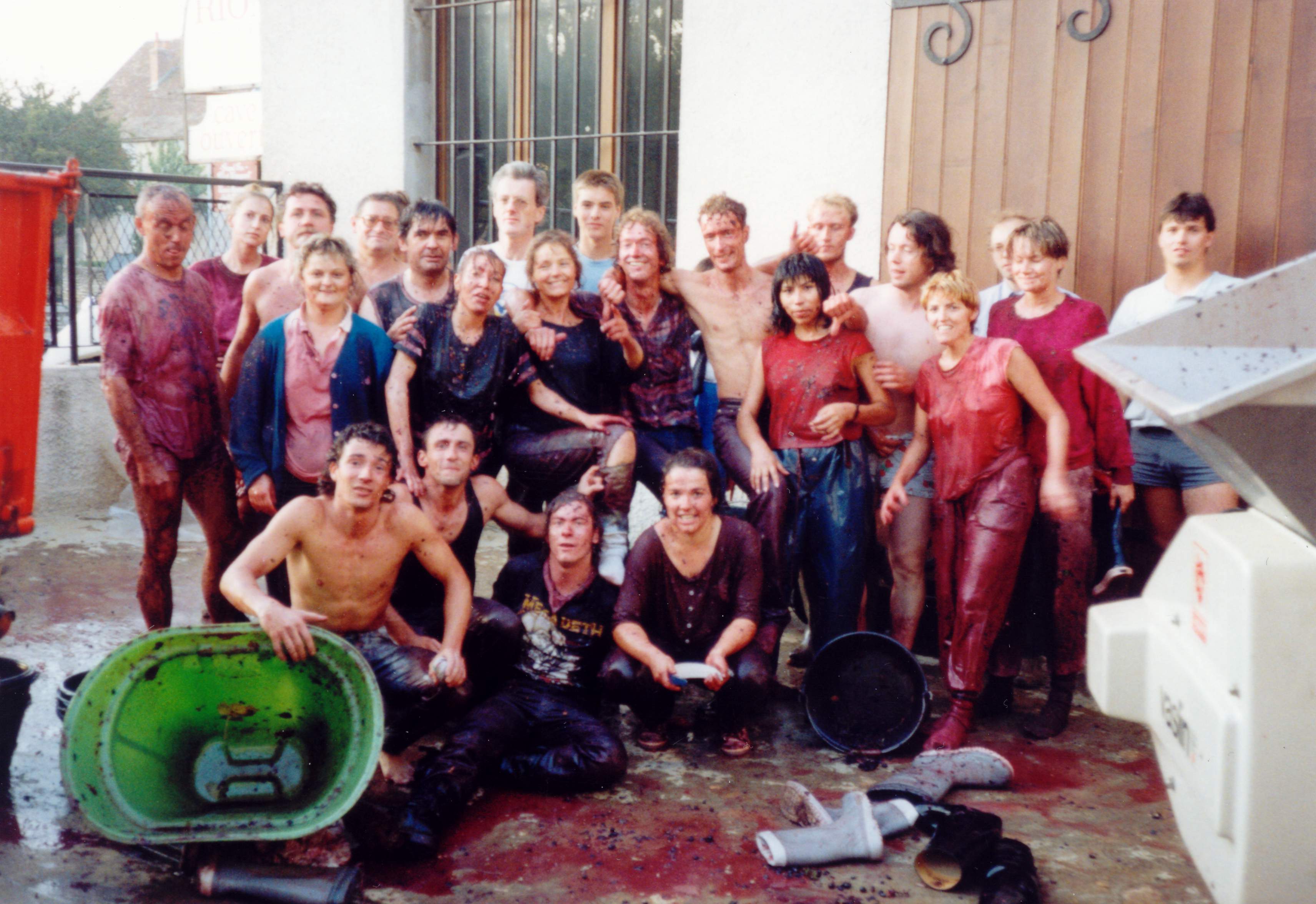 The Harvest in 1991.
That year in the vineyard…
Saint Vincent in Puligny-Montrachet.
That year in the world…
540,000 American troops begin to leave the Persian Gulf, Boris Yeltsin is elected President of Russia, collapse of Yugoslavia, Tim Berners-Lee announces the World Wide Web project, the name Saint Petersburg is restored to Russia's second-largest city and the KGB is replaced by the SVR, the first free parliamentary elections are held in Poland.
The first Sonic the Hedgehog game is published by Sega, Bryan Adams sings that"Everything I do, I do it for you", REM is "loosing my Religion", Nirvana "Nervermind"while Michael Jackson doesn't know if he is "black or white". In theaters, Terminator 2is the biggest success of the year with Robin Hood. However, the biggest interpretation of the year (and one of the best vilain interpretation of all time) is credited to Antony Hopkins in the movie : The Silence of the Lambs.