1982: average or good vintage year
Vintage year review :
Spring was sweet, summer really hot, there were a lot of grapes. These wines easily went through the new century and they even still need some time to completely develop their aroma. In one single word, this vintage year is "elegant".
Tasting advice:
Ready to drink now or to keep a little bit (in a good cellar).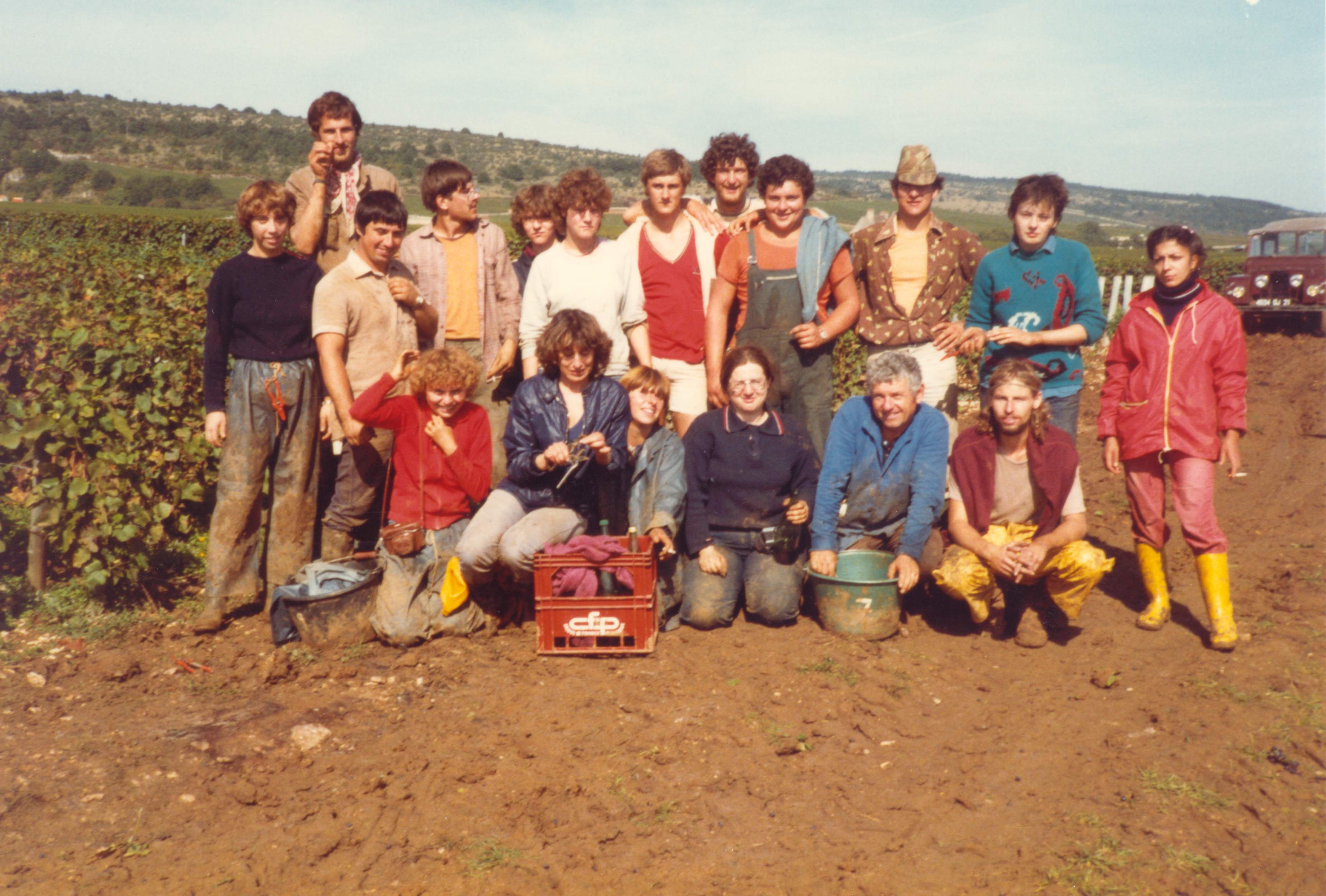 The Harvest in 1982.
That year in the vineyard…
Saint Vincent Tournante in Couchey.
That year in the world…
The first CD is sold in Japan, President Ronald Reagan becomes the first American chief executive to address a joint session of the British Parliament.
"Thriller" by Michael Jackson is released (most sold album of all time), Rambo delivers the USA while ET arrives there. Blade Runner changes our perspective of the world."Dark Side of The Moon" ( byPink Floyd) finaly leaves the Top Charts after 402 weeks inside it. Ozzy Osbourne bites the head off a live bat thrown at him during a performance in Des Moines, Iowa. The band ABBA "retires".