2005: great vintage year
Vintage year review :
In 2005, all conditions required to do a great vintage years were gathered. June was a little bit capricious but not so much, flowering went right while July and August were good. September was dry; sunny during the day and fresh during the night. Then a little bit of rain and then started the Harvest. This is definitly an incredible vintage year.
Tasting advice:
Wait 10 or 15 years before drinking it.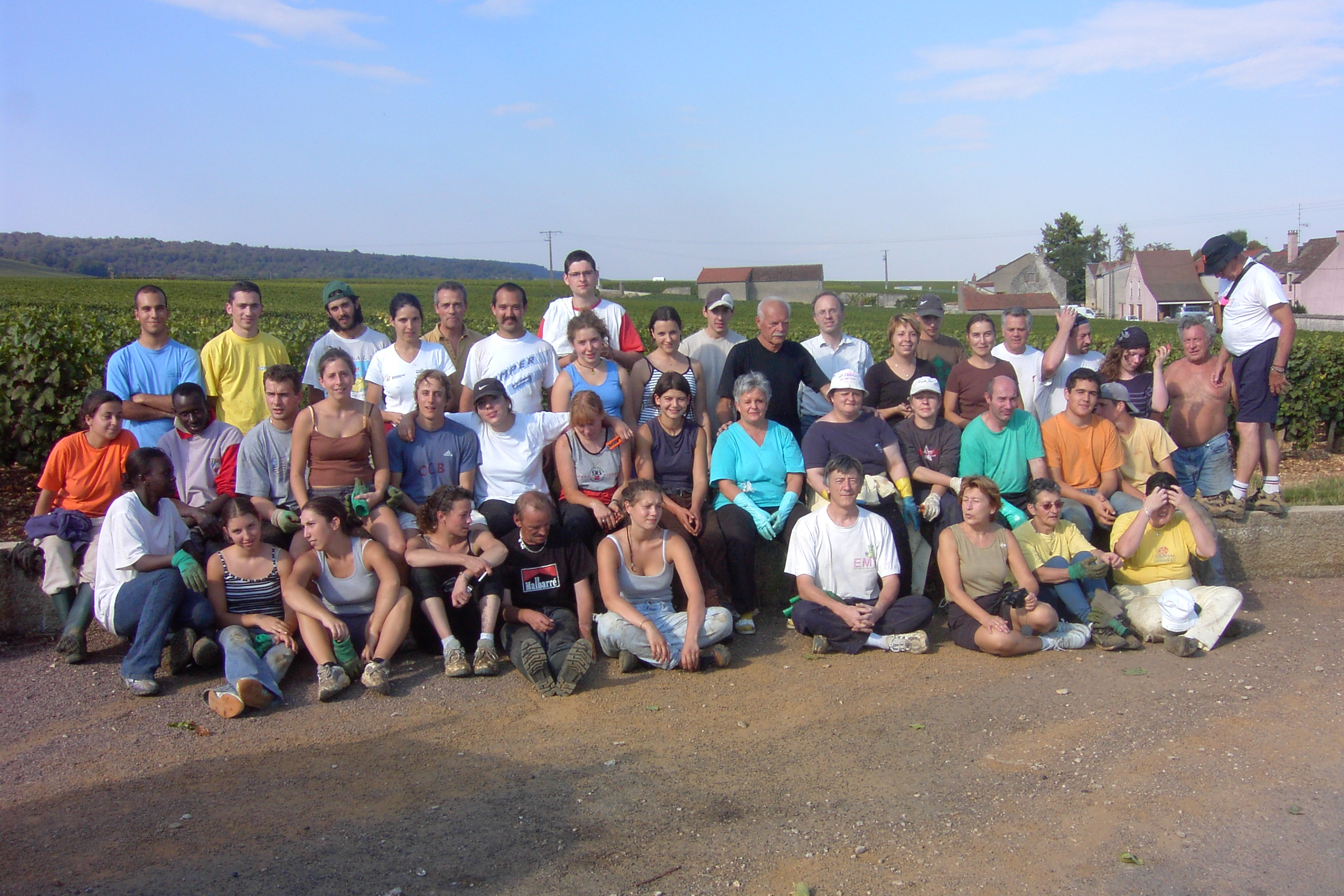 The Harvest in 2005.
That year in the vineyard…
Saint Vincent in Beaune.
That year in the world…
George W. Bush is inaugurated in Washington D.C. for his second term, the first free Parliamentary elections in Iraq since 1958 take place, an ETA car bomb injures at least 40 people at a conference centre in Madrid.
Harry Potter and the Goblet of Fire grossed more than $890 million, making it the fifteenth-highest-grossing film in history. Two other films, Star Wars Episode III: Revenge of the Sith and The Chronicles of Narnia: The Lion, the Witch and the Wardrobe are also in the list of the fifty highest-grossing films. Michael Jackson is found not guilty of child molestation, Live 8 benefit concerts are held around the world, .