2000: a good vintage year
Vintage year review :
Winter was sweet, January dry and sunny followed by a rainy February. May and June were sweet too while July was an average month: sometimes there were stroms but very localy. The Harvest was as important as the 1999 one. This vintage year can be kept a long time.
Tasting advice:
Do not open before 2020!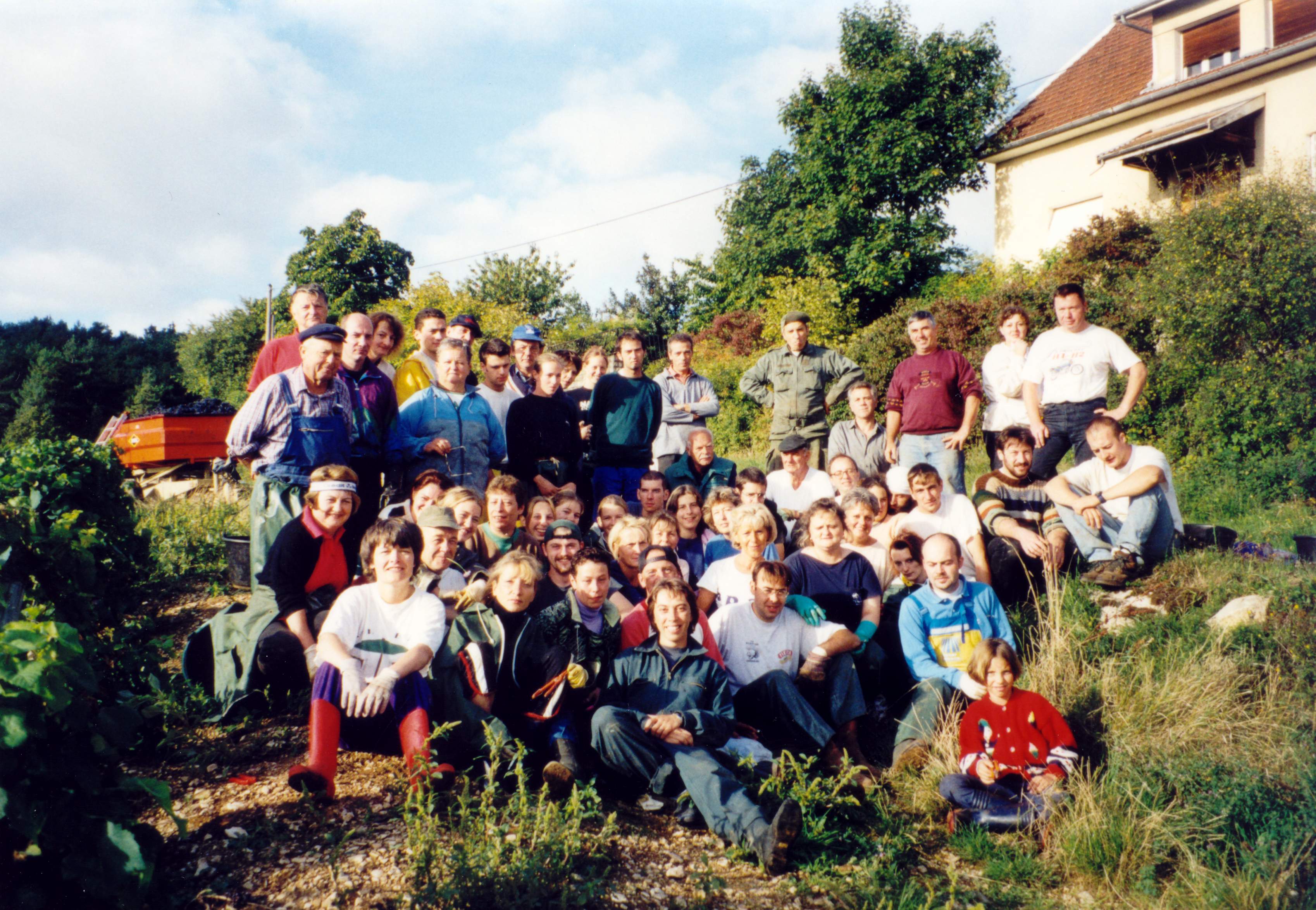 The Harvest in 2000.
That year in the vineyard…
Saint Vincent Tournante in Gevrey-Chambertin.
That year in the world…
Vladimir Putin is elected President of Russia, Air France Flight 4590 (a Concorde aircraft) crashes into a hotel in Gonesse just after takeoff from Paris, Venezuela's president Hugo Chávez is reelected, Bill Clinton becomes the first sitting U.S. President to visit Vietnam.
Sony launches a PlayStation 2 in Tokyo, Madonna sings "Music", X-Men, What women want and Misson: Impossible II are great success in the world. Dealing with classic movies, this is the year of Gladiator and the deeply moving Cast Away.