1994: an average year
Vintage year review :
This vintage year is delicate, fruity… ready-to-drink. March was sweet, April to August nearly perfect (dealing with weather conditions). The Harvest took place at the end of September. .
Tasting advice:
Drink it quick.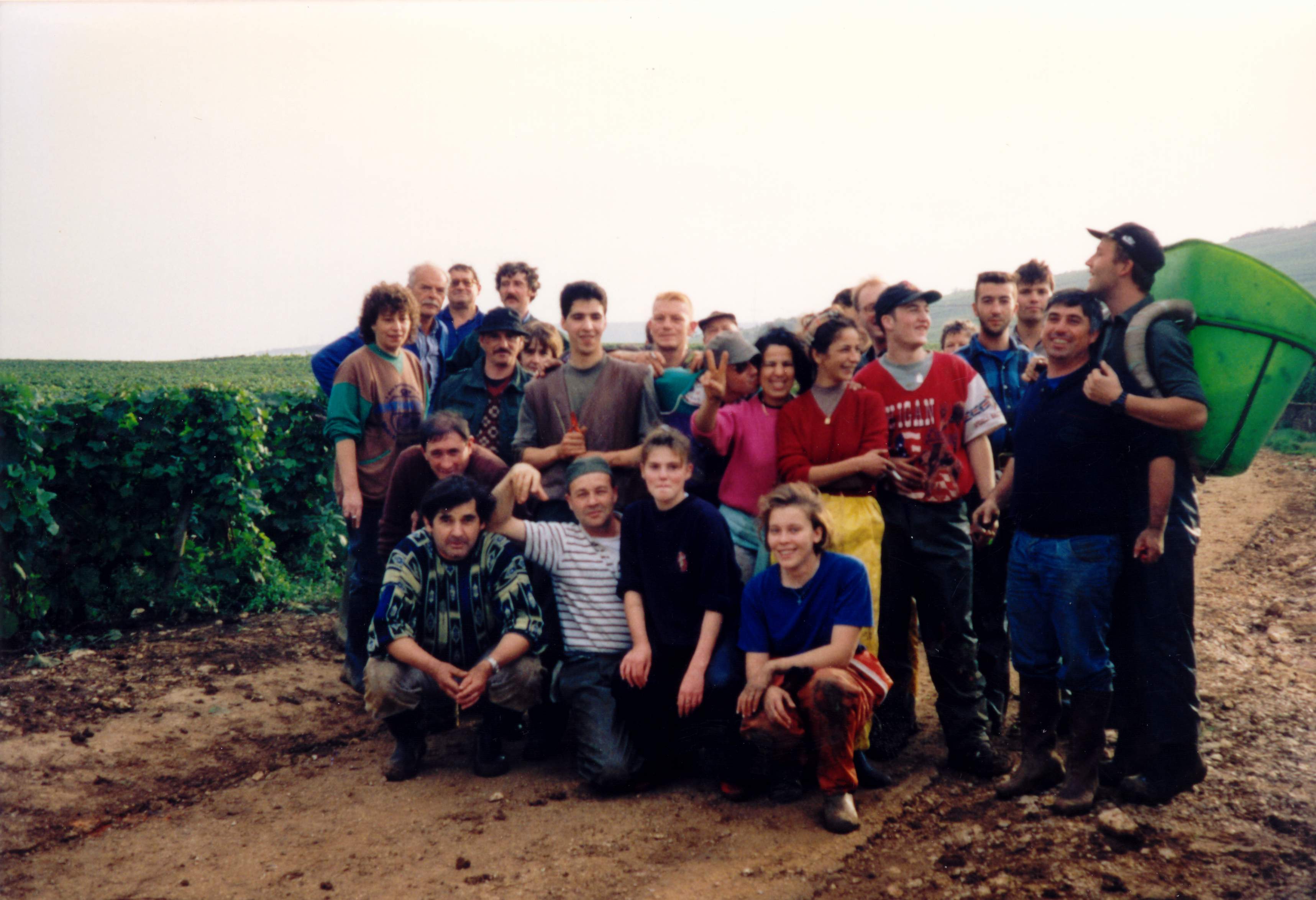 The Harvest in 1994.
That year in the vineyard…
Saint Vincent Tournante in Fixin.
That year in the world…
U.S. President Bill Clinton and Russian President Boris Yeltsin sign the Kremlin Accords, Apple Computer, Inc. releases the first Macintosh, the Rwandan Genocide begins in Kigali, Ice hockey becomes Canada's official winter sport, a French magazine publishes photo of President François Mitterrand's secret daughter, the first passengers travel through the Channel Tunnel.
Kurt Cobain died in his home in Seattle, 25-year anniversary of Woodstock, Michael Schumacher wins his first Formula One World Championship, Frank Sinatra receives the Grammy Awards Lifetime Achievement award, Bruce Springsteen is in the "Streets of Philadelphia", Rednex sings "Cotton Eye Joe". This is a great year in cinema history with many classics: The Lion King, Speed, The Mask, True Lies, Dumb and Dumber and most of all Forrest Gump.