1984: an average year
Vintage year review :
1984 "climat" was very sad. Vine plants vegetation and blooming were very late with a poor fruit potential. July and August were sunny but not warm, with some storms. This vintage year may be the smallest one of the last 30 years. The harvests (that started in October) were poor too or damaged.
Tasting advice:
Don't wait too much to drink it.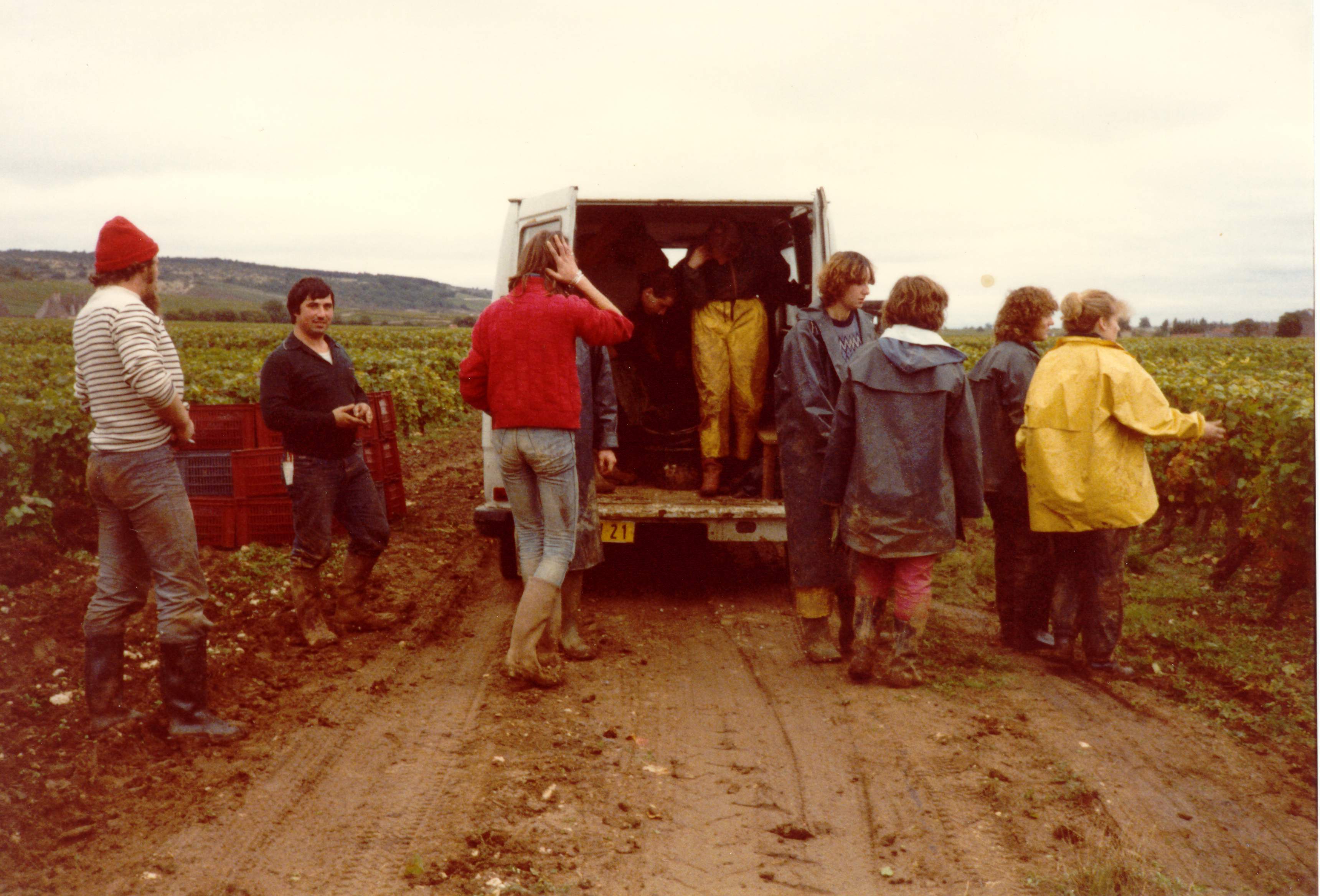 The Harvest in 1984.
That year in the vineyard…
Saint Vincent Tournante in Ladoix-Serrigny.
That year in the world…
Apple launchs the Macintosh, Ronald Reagan is reelected and says during a voice check for a radio broadcast : "My fellow Americans, I'm pleased to tell you today that I've signed legislation that will outlaw Russia forever. We begin bombing in five minutes". The Transformers franchise is created.
Marvin Gaye dies while Prince is at the state of his work with both a single and a movie ("Purple Rain"). Bruce Springsteen is "born in the USA". Ghostbuster is a real success worldwide like the new episode of the Indiana Jones Saga and Amadeus.